News Flash Links, as part of the research project PEAH (Policies for Equitable Access to Health), aim to focus on the latest challenges by trade and governments rules to equitable access to health in resource-limited settings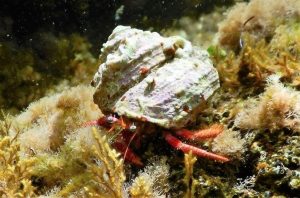 Hermit Crab (Dardanus Calidus)
News Flash 504
Weekly Snapshot of Public Health Challenges
Meeting registration: Building a Vision for Global Solidarity [Kampala Initiative] Dec 14, 2022 12:00 PM in London
What is the role of Northern organisations in global justice advocacy?
History RePPPeated II -Why Public-Private Partnerships are not the solution
Kofi Annan Global Health Leadership Programme: How to Apply
WHO Member States agree to develop zero draft of legally binding pandemic accord in early 2023
Keep Momentum on Pandemic 'Treaty', Urges Tedros
US Wants WTO to Delay Decision on TRIPS Waiver Extension for COVID-19 Tests and Treatment
ETF concludes that bivalent original/Omicron BA.4-5 mRNA vaccines may be used for primary vaccination
Saliva-based methods for SARS-CoV-2 testing in low- and middle-income countries
CIOMS Special Newsletter "Fighting antimicrobial resistance", November 2022
Join The Fight the Fakes Week 5-11 December 2022
Homicide Charges for Those Making Harmful Fake Medicine?
Tuberculosis care models for children and adolescents: a scoping review
Africa's advances in maternal, infant mortality face setbacks: WHO
Antibiotics needed to treat multidrug-resistant infections in neonates
Drugs companies must address 'chronic neglect' of women
The Lancet Gastroenterology & Hepatology: An open letter to Gavi: hepatitis B birth dose vaccine can't wait
The Global Status of Iodine Deficiency Disorders  by Jan Schultink
More than 1 in 5 worldwide suffering from violence at work: ILO
UN warns of social unrest after 'striking' drop in global wages
World Bank warns of 'intensifying' debt crisis for poorest nations
UNPRPD: Situational analysis of the rights of persons with disabilities
Five migration solutions for Europe for 2023
Global research priorities for urban health
Planet Sustainability: The Choice Is Ours!
Biodiversity summit: countries gear up for a last chance to protect nature
COP15: Shift in Societal Values Needed to Address Biodiversity Loss
Europe enters global biodiversity conference with big ambitions
Island nation Vanuatu sends climate resolution to UN for court opinion