Now that we just turned the corner on another challenging year, we wish to share here all 2021 PEAH published articles by committed top thinkers, stakeholders and academics worldwide aimed at sparking debate on how to settle the conflicting issues that still impair equitable access to health by discriminated population settings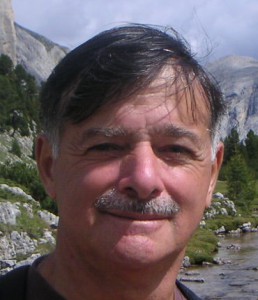 by Daniele Dionisio*
PEAH – Policies for Equitable Access to Health
2021: a Year in Review through PEAH Contributors' Takes
As we just turned the corner on another challenging year, we wish to share here all 2021 PEAH published articles by committed top thinkers, stakeholders and academics worldwide aimed at sparking debate on how to settle the conflicting issues that still impair equitable access to health by discriminated population settings. PEAH deepest gratitude goes to all of them.
Find out below the relevant links:
An Article on Persons with Disabilities Tanzania by Rick Kyando
Covid-19, the Omicron Variant and the "Butterfly Effect" by Stella Egidi
SARS-Cov-2 Omicron Variant: Holding Our Leaders Accountable by Raymond Saner
COHRED Global R&D Equity Initiative: Invitation to Act
Tinnitus: is It a Lifelong Companion / a Foe for Life or does It have a Promising Future? by Tanushree Mondal 
Tackling the Root Causes of Climate Change. If Not Now, WHEN? by George Lueddeke 
Living with COVID in a Transformed World by Brian Johnston 
5 Reasons to Support the European Citizens' Initiative No Profit on Pandemic by Julie Steendam 
The Cut to Universal Credit in the UK is a Threat to the Health of the Most Deprived by Rebecca Barlow-Noone 
Access to Corona Vaccination only for the Rich by Christiane Fischer 
What is COVID-19 Revealing to Us? by Angelo Stefanini 
A Short Reflection on Access to Rabies Vaccination in Times of (COVID-19) Vaccine Inequity by Raffaella Ravinetto 
Venomous COVID-19: Ripping the Country of its Valuable Young Generation by Gertrude Masembe 
Risk Factors, Mental Health and Psychosocial Needs, and Coping Among the Children Under the Care of Female Sex Workers and Adolescent Girls Surviving in Sex Work Settings: a Rapid Assessment by AWAC-Alliance of Women Advocating for Change
Decriminalizing Sex Work and Enhancing Equitable Access to Health, Justice and Social Protection by Female Sex Workers in Uganda by AWAC-Alliance of Women Advocating for Change
Apropos of COVID-19: Shall We Question Ourselves? by Francisco Becerra 
Barriers To Exclusive Breastfeeding In Western Kenya by Charity M'mbaga 
Corona-Policy-Chaos and Health for All by Judith Richter 
Death in the Time of COVID by Brian Johnston 
Global Health Inequity 1960-2020: EQUITY VS. EQUALITY, DIGNITY VS POVERTY, EQUITABLE AND SUSTAINABLE WELLBEING VS HUMAN DEVELOPMENT INDEX by Juan Garay, Nefer Kelley, David Chiriboga, Adam Garay 
A Global Health Crisis To Shape a New Globalisation by Enrique Restoy 
Regional Security in Times of Health Crisis – A Look at the East African Community by Becky Adiele 
Rwanda Global Healthcare Summit: 9th to 11th August 2021 by Memory Usaman 
Bundle of Joy or Cause for Shame? Just What Mothers in the Kenyan Informal Settlements Face. A Tale of Inequalities in Maternal Health Service Delivery by Reagun Andera Odhiambo 
Diversionary Measures for Children in Conflict with the Law by Philip J Gover 
Commentary on 'More for The World Organisation for Animal Health (OIE) – Impakter' by George Lueddeke 
Unleashing the True Potential of Data – COVID-19 and Beyond by Brian Johnston 
Open Letter: Justifying Emergency Measures to Tackle Covid-19 Crisis in Europe by Raymond Saner 
Covid-19 Vaccines – On Fairness and Distribution by Iris Borowy 
More Funds Are Required To Promote Migrants' Health by Olga Shelevakho 
Inland Transit Applications: Improved Welfare at Affordable Prices or Increased Traffic and Air Pollution – Case of Iran by DJavad Ghoddoosi-Nejad 
International Debates: What Does the 2020 Seventy-third World Health Assembly Mean For Socio-economic Survival of Countries, Food Security, and International Cooperation in the COVID-19 Pandemic by Michael Ssemakula 
Nourishing India – What Needs to Be Done by Veena S Rao 
New Year, New Lockdown in the United Kingdom: 'The Great Deception' by Ted Schrecker 
Defending and Reclaiming WHO's Capacity to Fulfil its Mandate: Suggestions from a Perspective of Language and Power by Judith Richter 
The ISOHA Europe Virtual Conference 2021
Contributions From APAN During Disasters by Tanushree Mondal 
The contributions highlighted above add to PEAH internal posts published throughout the year. Find the links below:
Eyeing COVID Through PEAH Independent Lens: Which Takeaways? by Daniele Dionisio 
Interview to Dr. Trudy Masembe, CINTA Foundation Uganda by Daniele Dionisio 
Damn Covid Pandemic, Let's Begin Exploiting You For Fairer World by Daniele Dionisio 
Newly Launched: 2021- Year of Equitable Research Partnerships by Daniele Dionisio
2020: a Year in Review through PEAH Contributors' Takes by Daniele Dionisio
Moreover, as part of PEAH scope and aims, the column titled 'Focus on: Uganda's Health Issues' continued to serve as an observatory of challenging health issues in Uganda from a comprehensive view encompassing the policies, strategies and practices of all involved actors. 
In the meantime, our weekly page PEAH News Flash has been serving as a one year-long point of reference for PEAH contents, while turning the spotlight on the latest challenges by trade and governments rules to the equitable access to health in resource-limited settings.
——————————————————
*Daniele Dionisio is a member of the European Parliament Working Group on Innovation, Access to Medicines and Poverty-Related Diseases. Former director of the Infectious Disease Division at the Pistoia City Hospital (Italy), Dionisio is Head of the research project  PEAH – Policies for Equitable Access to Health. He may be reached at: 
d.dionisio@tiscali.it  https://twitter.com/DanieleDionisio https://www.linkedin.com/in/daniele-dionisio-67032053  https://www.facebook.com/PEAH51/?modal=admin_todo_tour
PEAH collaborates with a number of non-profit entities. These include, among others:
#MedsWeCanTrust 

G2H2Geneva Global Health Hub

CEHURD – Center for Human Rights and Development 

Center for the History of Global Development 

Viva Salud 

Asia Catalyst 

MEZIS

ATTAC

The 53rd Week Ltd 

Wemos 

Social Medicine Portal 

Health as if Everibody Counted 

COHRED's Research Fairness Initiative (RFI) 

AFEW International 

TranspariMED

Medicines and Ethics, Institute of Tropical Medicine, Antwerp

Alliance of Women Advocating for Change (AWAC)