Now that we just turned the corner on another challenging year, we wish to share here all 2022 PEAH published articles by committed top thinkers, stakeholders and academics worldwide aimed at sparking debate on how to settle the conflicting issues that still impair equitable access to health by discriminated population settings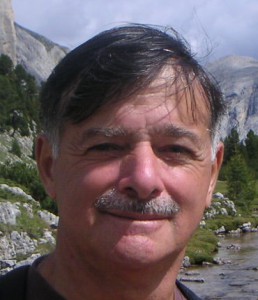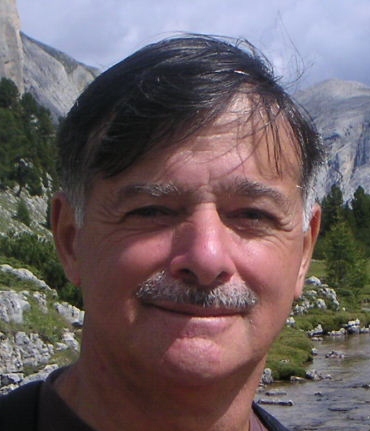 By Daniele Dionisio*
PEAH – Policies for Equitable Access to Health
2022: A Year in Review Through PEAH Contributors' Takes
As we just turned the corner on another challenging year, we wish to share here all 2022 PEAH published articles by committed top thinkers, stakeholders and academics worldwide aimed at sparking debate on how to settle the conflicting issues that still impair equitable access to health by discriminated population settings. PEAH deepest gratitude goes to all of them.
Find out below the relevant links:
The Global Status of Iodine Deficiency Disorders by Jan Werner Schultink 
Effective Reduction of Antibiotic Use in Dairy Farming through Ethnovet Medicine as Part of an Integrated Livestock Health Approach  by Katrien van't Hooft 
Déjà Vu: Within Our Grasp by Sharman Apt Russell 
Success Stories: SUCCESS ARK by Tukashaba Felix 
How to Combat Future Pandemics by Brian Johnston 
Our Research is Completed: is There an Ethical Way to Disseminate its Findings? by Raffaella Ravinetto 
EQUITY IN GLOBAL HEALTH RESEARCH: HIGH TIME FOR FUNDING AGENCIES TO WALK THE TALK by Luchuo Engelbert Bain 
EXTRACTIVISM: THE QUIET RUINER OF HUMAN HEALTH, SETTLEMENT & BIODIVERSITIES IN UGANDA by Michael Ssemakula 
Population Aging, a Challenge for Public Health in Latin America and the World by Nicolas Castillo 
Malaria Eradication and Prevention through Innovation by Kirubel Workiye Gebretsadik 
Covid-19 and the Global South by Christiane Fischer 
A Message From Global Initiative for Environment and Reconciliation – GER Rwanda by Innocent Musore 
The Reality of Ethics and the Role of Disruptive Technologies in the Medical Data Industry: How Do They Align? by Tomas Mainil 
The Berlin Wall Between Welfare and Health in Iran: Who Gains the Health Subsidies? by Manal Etemadi 
The New Abnormal by Brian Johnston 
ONE HEALTH ONE WORLD by Kirubel Workiye Gebretsadik 
Changes in the Provision of Primary Health Care: A More Empowered Role for the Individual by Tony De Groote 
Shadow Pandemic: Women's Health in the Time of COVID-19 by Sevil Hakimi and Laura Neenan 
Women and Water in Uganda: A One Health Social Science Approach by Aisha Nankanja, Monica Agena, and Laura C. Streichert, PhD, MPH 
Globalization and Health: Looking Backward, Looking Forward by Ted Schrecker 
Swastha Mahila Swastha Goa: A Demonstration of Implementation Science by Sumedha Kushwaha 
Multisectoral Nutrition Interventions: Impact and Transitions in Undernutrition, Stunting and Wasting in Children – An Open Experiment in Two Remote Blocks of Karnataka by Veena S Rao, Shalini Rajneesh, Chaya Degaonkar, Hanimi Reddy, S Bharadwaj 
Reflections on Transforming Higher Education for the 21st Century: PART 3 The international One Health for One Planet Education Initiative (1 HOPE) and the 'Ecological University' by George Lueddeke 
Reflections on Transforming Higher Education for the 21st Century: PART 2 Development of a Global 'All Life' Narrative by George Lueddeke 
Reflections on Transforming Higher Education for the 21st Century: PART 1 The One Health & Wellbeing Concept by George Lueddeke 
Equitable Access to Innovative Pharmaceuticals by Thomas Pogge 
Towards a Culturally Diverse Aged Care System by Nikolaus Rittinghausen 
Covid, Conspiracy-Theories, and the Struggle for Health for All by Judith Richter 
Social Innovation in Healthcare by Kirubel Workiye Gebretsadik
The Strategy of Hope by Sharman Apt Russell 
CSOs Participation in Food Security and Other Issues at FAO by Claudio Schuftan 
Social Impacts on Coral Reef Dependent Human Activities by Siga Tamufor 
Improving Maternal and Newborn Health Outcomes in Europe by Serge Moubarak 
updated: COVID-19 IN THE CONTEXT OF GLOBAL HEALTH EQUITY by Juan E. Garay
Initiatives for Catalytic Investment for Rural Africa by Florence Gune
Improving Communities' Livelihood, Healing and Reconciliation in Rwanda by Innocent Musore
Public Health, Climate Change and Strategic Litigation: Building a Powerful Alliance between Public Health Practitioners, Communities, and Legal Advocates by David Patterson
Virtue Ethics in the Healthcare Practice: Reflection Note by Florence Gune 
COVID-19 IN THE CONTEXT OF GLOBAL HEALTH EQUITY by Juan Garay 
Beyond the Waives: Indirect Effects of Covid-19 on Mothers in Low and Middle-Income Countries by Sevil Hakimi 
FIND VACCINE NOW Platform: Covid Vaccine Near Me by Syed Ahmad
Planet Earth: Averting 'A Point Of No Return'? by George Lueddeke
The contributions highlighted above add to PEAH internal posts published in the year. Find the links below:
2021: a Year in Review through PEAH Contributors' Takes by Daniele Dionisio 
INTERVIEW: EndPandemics Alliance by Daniele Dionisio 
Forthcoming, India: Certificate Course on Public Nutrition, Public Health and Public Policy
Moreover, as part of PEAH scope and aims, the column titled Focus on: Uganda's Health Issues continued to serve as an observatory of challenging health issues in Uganda from a comprehensive view encompassing the policies, strategies and practices of all involved actors. 
In the meantime, our weekly page PEAH News Flash has been serving as a one year-long point of reference for PEAH contents, while turning the spotlight on the latest challenges by trade and governments rules to the equitable access to health in resource-limited settings.
——————————————————
*Daniele Dionisio is a member of the European Parliament Working Group on Innovation, Access to Medicines and Poverty-Related Diseases. Former director of the Infectious Disease Division at the Pistoia City Hospital (Italy), Dionisio is Head of the research project  PEAH – Policies for Equitable Access to Health. He may be reached at: danieledionisio1@gmail.com  
PEAH collaborates with a number of non-profit entities. These include, among others:


G2H2Geneva Global Health Hub

CEHURD – Center for Human Rights and Development

Center for the History of Global Development

Viva Salud

Asia Catalyst

MEZIS

ATTAC

Wemos

Social Medicine Portal

Health as if Everibody Counted

COHRED's Research Fairness Initiative (RFI)

AFEW International

TranspariMED

Medicines and Ethics, Institute of Tropical Medicine, Antwerp

Alliance of Women Advocating for Change (AWAC)